Office of the Vice President
HSI & Regional Affairs
Steward the university's commitment to honoring our designation as a proud transborder, Hispanic Serving/Asian American Native American Pacific Islander Serving Institution residing on Kumeyaay land. We work closely with leadership across all divisions, colleges, and student organizations to promote awareness, to educate the campus community, to foster a sense of belonging for our Latinx, APIDA, transborder, and native/indigenous faculty staff and students, and to support the opportunities for engagement of our campus and surrounding community in the effort to promote and sustain our HSI/AANAPISI identity.
Emilio Ulloa
Associate Chief Diversity Officer for HSI and Regional Affairs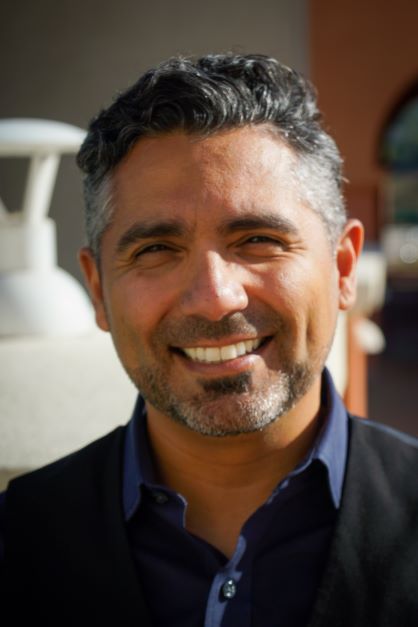 Dr. Emilio C. Ulloa, a Chicano, is a Professor of Psychology, and Associate Chief Diversity Officer for Regional Affairs and serves as the SDSU Chair of HSI affairs. Originally from the Imperial Valley, CA, joined the faculty of the Department of Psychology at SDSU in 2003 and has since served SDSU as the Director of Psychology Advising; the Director of the Educational Opportunity Programs and Ethnic Affairs office; College of Sciences Director for Advising; and the Associate Dean of Students and Campus Climate. He academic work includes over 92 scholarly or conference presentations, and 75 publications, including 37 peer reviewed journal articles on relationship/sexual violence among adolescents, and young adults with an emphasis on Latinx populations, and student success for college students from diverse backgrounds.
Dr. Ulloa has been recognized by SDSU and the National Academic Advising Association (NACADA) with advising administrator awards, with both the Provosts Award for Strategic Excellence and the Provost Innovation for Excellence Award, and nominated by his campus for the CSU wide Wang Family Award in faculty excellence in student success. Dr. Ulloa earned his BA in Psychology from San Diego State University in 1997 and a Ph.D. in Social Psychology from Arizona State University in 2003.