About Us
MISSION STATEMENT
The Native Resource Center at San Diego State University, residing on Kumeyaay Land, facilitates the academic and personal success of Native American and Indigenous identified students through: relevant and accessible programming and resources, services to identify and address barriers to academic achievement, community building, on and off-campus partnerships, and advocacy for the inclusion of Native American/Indigenous peoples' unique histories, cultures, and perspectives in campus programs and curriculum.
The Native Resource Center at SDSU:
Creates, sustains, and strengthens an open, inclusive gathering space and an environment for all persons, specifically those who identify as American Indian, Native American/Hawaiian, Alaska Native, First Nations, or Indigenous.
Uses culturally relevant methods to promote scholarship, to foster leadership, personal and professional growth, and to cultivate community for students through the committed, collaborative effort and support of faculty, staff, and the greater SDSU community.
Creates, collaborates, and implements support programs and services which aid in the recruitment, retention, success, and graduation of all students, specifically those who self-identify as Native American.
Provide a welcoming space for Native students, faculty and staff

in order to cultivate a sense of belonging and

enhance the university's ability to recruit Native people for these positions.
Provides resources and support services to address the unique needs and challenges of students who may experience discrimination, alienation, disenfranchisement, misrepresentation, harassment, intimidation or other barriers to student success as a result of their race or ethnicity.
Promotes and celebrates global, regional, and local Indigenous cultures and languages
Advocates for social justice and

equity

for all, for a campus climate free of prejudice and oppression, for community building, and for the celebration of SDSU's rich cultural and social diversity.
Center Staff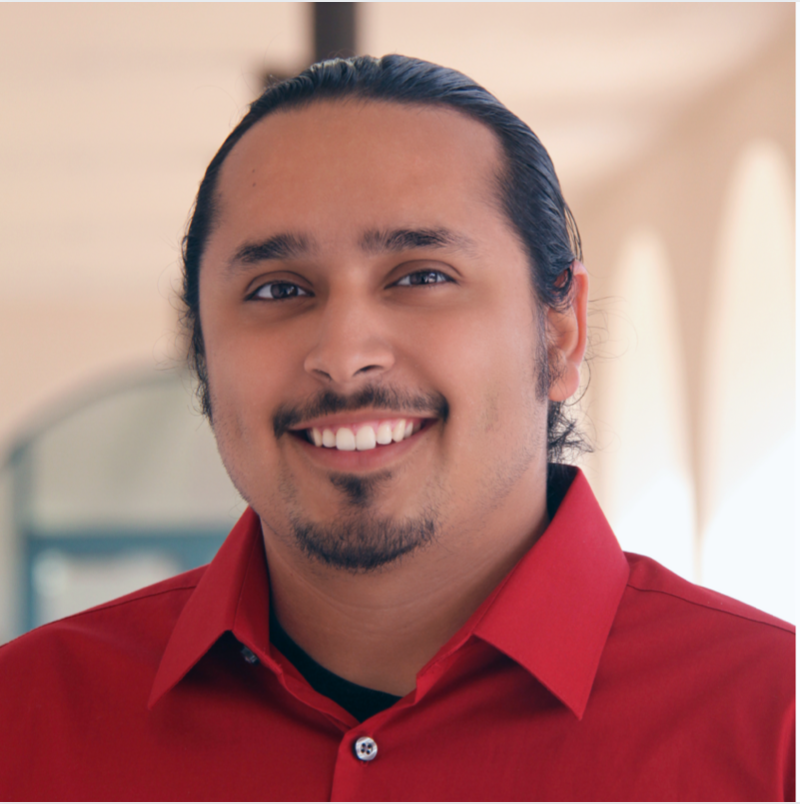 Raised in San Diego, Chris and his family are from the Tule River tribe of Yokuts of Central California. As a first generation student, he earned his bachelor's degree in Television, Film and New Media and American Indian Studies from San Diego State University (SDSU). He earned his Masters degree in the Postsecondary Educational Leadership with a Specialization in Student Affairs program at SDSU. Chris was in the SDSU Guardian Scholars program as a student who was formerly in the foster care system having spent periods of time residing in group homes. As a student leader on campus, he served as the Vice President for Loss Prevention and President for Delta Upsilon Fraternity, while also serving as the Vice President of the Native American Student Alliance. Additionally, Chris mentored Guardian Scholar students for two-years through the SOAR mentoring program offered by EOP and was one of the first mentors for the Elymash Yuuchaap Indigenous Scholars and Leaders Program founded in 2013. After graduating with his bachelor's degree, Chris started as an administrative support staff for EOP Outreach and transitioned to being one of the leads for middle and high school students to get connected to EOP. In recognition for his work specifically with Native American students, Chris received the "Strengthening Student Connection to SDSU" award from the Division of Student Affairs in 2017. Chris was also elected as the President of the American Indian Alumni Chapter of San Diego State in 2017. Chris assisted in establishing the Native American and Indigenous Faculty Staff Association at SDSU in March 2019 and has served as Secretary and Vice President. He also assisted in the establishment of the Men of Color Alliance, a networking group for faculty and staff and serves as the Vice President. Currently Chris serves as the inaugural Director charged with establishing the Native Resource Center at San Diego State.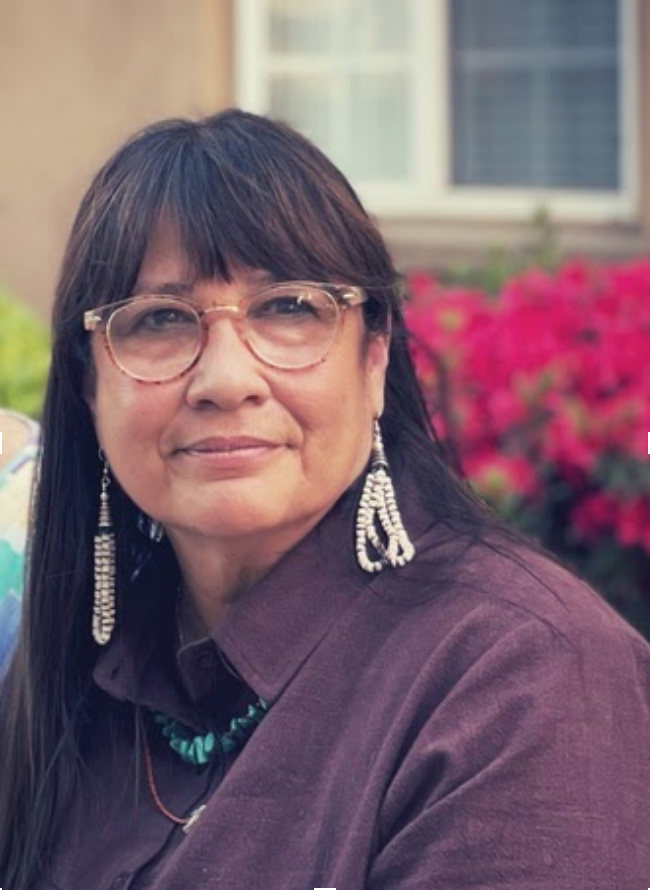 Jennifer Clay (Choctaw Nation of Oklahoma) is the new Assistant Director for SDSU's Native Resource Center. Since 2005, Jennifer has been working in the mental health field as a licensed Marriage & Family Therapist as well as a board certified Art Therapist. Concurrently, Jennifer has been teaching the graduate art therapy psychology program at Notre Dame de Namur University in Belmont, CA and Lewis & Clark College in Portland, OR. She has worked as a therapist in elementary schools and non-profit agencies for Hawaiian native families (Hale Kipa) as well as working within the Kumeyaay community through Southern Indian Health Council. Jennifer is currently completing her PhD dissertation focusing on tribal creation stories as vital sources of identity and resilience.
While Jennifer remains active with her tribal community in Oklahoma she finds balance through artistic social justice projects in San Diego that elevate the voice of Indigenous People. When she is not teaching, writing, or painting, she is kayaking on Mission Bay, enjoying her grandson, and consulting for the native non-profit, Rise Above, in Seattle Washington.
Dr. Gabriela Kovats Sánchez is the Faculty Scholar for SDSU's Native Resource Center and the Elymash Yuuchaap Indigenous Scholars and Leaders Program. Gabriela also teaches in the Department of American Indian Studies and serves as a postdoctoral research fellow for the Research and Equity Scholarship Institute. For the last 15 years, Gabriela has been an educator for elementary, high school, and college students. She previously served as faculty for Chicana/o Studies at San Diego City College and was the Director of College Success for Barrio Logan College Institute, a community-based non-profit organization for first generation college students.
Gabriela's teaching, activism, and scholarly work have focused on counter-stories that uplift the lived realities of historically minoritized students and their communities – specifically, shedding light on monolithic notions of Latinidad that perpetuate the invisibility of Indigenous Peoples and centering the educational experiences of Mixtec/Ñuu Savi and Zapotec/Bene Xhon students in the US. This work is deeply tied to her own experiences with both the spoils and subjugation of the settler colonial project, as a Spanish speaker raised in Guerrero, Mexico and California's Central Valley. When Gabriela is not teaching, reading or writing, she is dancing with Viva Folklórico, playing cumbia, perreo, and rock en español classics as DJ Niayuku, and co-hosting Suspiro Tropical Radio, a podcast that explores art, culture, and identity in the San Diego/Tijuana border region.
My name is Amanda Flores, Lakota name is Kimimila Waste Win. I am an enrolled member of the Oglala Sioux Nation. My pronouns are she/her/hers. I am a veteran of the U.S. Navy. After honorably discharged from the military, I pursued and earned my bachelor's degree in human services at the University of Phoenix in San Diego, CA. I'm currently working towards a master's in human services. I have been honored in my early career in serving individuals in their healing journey towards recovery. What I enjoy most is getting the honor to help people thrive in their well-being, on whatever that might be for them. In my spare time, I enjoy spending time with my family in a big cookout. I also enjoy nature, camping, hiking, and anything outdoors where I can center, put my feet on the ground, and be as close to Unci Maka (Lakota-Grandmother Earth).
Native Resource Center: Graduate Assistants
Elybeth Alcantar is a second year graduate student in the M.A. Latin American Studies program at San Diego State University. She is a Graduate Assistant at the Native Resource Center and has been awarded the Sally Casanova Pre-Doctoral Scholarship for this upcoming academic school year. Elybeth received her Bachelor's of Arts in Latin American Studies, with minors in Spanish and Geography, from California State University, Chico in May 2019.
Elybeth is of Mixtec descent from the Nochixtlan District of the Mixteca Alta of Oaxaca, Mexico. Although raised on occupied Kumeyaay territory (San Diego, CA), her academic focus is on the geographies that transnational Indigenous Oaxacans navigate throughout their livelihoods as well as settler colonial violence in the Mixtec Alta region of Oaxaca. She has also collaborated transnationally with educators of teacher union Seccion 22 in Oaxaca, Mexico to document the oral histories of educators and communities devising Indigenous pedagogical projects in the Mixteca region of Oaxaca.
Throughout her limited free time Elybeth enjoys gardening and practicing recipes with her family and community members of the Jardin Mixteco. She also enjoys hiking in the canyons of San Diego, working with linoleum printmaking or other art mediums, and crate digging for rare funk or soul.
Andrew Mutsalklisana serves as the Graduate Assistant for SDSU's Native Resource Center. Originally
from Lincoln Heights, Andrew earned his bachelor's degree in Kinesiology from California State
University, Fullerton. As an undergraduate student, Andrew served in a variety of student leadership
roles such as Orientation Leader, Titan Ambassador, Senior Peer Mentor for Department of Kinesiology,
and Senior Resident Advisor. As the Senior Resident Advisor for the Global Engagement floor, overseeing
international students, Andrew was part of the Housing and Residential Engagement Team that received
the Collaborative Program of the Year Award in 2020. He served as Alumni Liaison and MESA
Ambassador for Hermanos Unidos. Andrew was also a part of the Allied Health Academy and the NASPA
Undergraduate Fellows Program (NUFP). Recently, Andrew served as Student Coordinator for Titan
Orientation Programs, helping oversee Social Media.
Andrew is currently a first-year Masters student in the Postsecondary Educational Leadership with a
Specialization in Student Affairs program at SDSU. Some of Andrew's passion areas are leadership,
increasing the graduation rate of men of color in higher education, and mental health. Andrew enjoys
working out and plays sports such as soccer and basketball. He likes to listen to Hip Hop and Reggaetón.
John Mollet (He/Him/His) is a Master's student in the department of History at San Diego State University. His graduate research focuses on decolonizing cultural hegemony and deconstructing historical narratives surrounding colonial soldiers around the world during World War II and the resulting Cold War, particularly Indigenous troops in the United States and those in the now, non-existent, Dutch East Indies. John graduated with a B.A. in History from SDSU. His undergraduate senior thesis examined the film, "The Day After", on transformed media, culture, and proliferation policies on nuclear arms. John has interned at the Veterans Museum, tutored the Summer Bridge program's American Indian Studies program,and currently serves as a graduate assistant and mentor for the Elymash Yuuchaap Indigenous Scholars and Leaders Program.
Corina Tsinnajinnie (she/her/hers) is Navajo/Jicarilla Apache working towards her Master's of Social Work at San Diego State University. She serves as a graduate assistant and mentor for the Elymash Yuuchaap Indigenous Scholars and Leaders Program at SDSU. Previously, she attended San Diego Community College and completed her Alcohol and Other Drugs Studies Certificate Program. She earned her Bachelors of Art in Anthropology/Archaeology from Fort Lewis College in Durango, Colorado.
Native Resource Center: Student Assistants
Tribal Affiliation: Wailaki & Pomo from the Round Valley Tribes
Major/Year: Philosophy - Senior
Tribal Affiliation: Navajo
Major/Year: American Indian studies/Sociology - Junior
Tribal Affiliation: Northern Arapaho
Major/Year: Anthropology - Senior
Tribal Affiliation: Wilton Rancheria Miwok
Major/Year: Sustainable Tourism Management - Junior
Tribal Affiliation: Choctaw Nation of Oklahoma
Major/Year: Physics - Sophomore
Tribal Affiliation: Lummi Nation
Major/Year: American Indian Studies - Senior
Tribal Affiliation: Tongva Tribe
Major/Year: Interdisciplinary Studies: Native American Studies, Sustainability, TFM - Junior