About Us
The Women's Resource Center at San Diego State University strives to provide a vibrant, brave, and inclusive space that educates, empowers, and advocates for womxn's rights. The Women's Resource Center (WRC) career staff and student leaders engage students in discourse and programs that help create a campus culture rooted in gender justice. The WRC team provides students with the tools and resources necessary to cultivate feminist leadership. The WRC partners and collaborates with faculty, staff, alumni, and community members, linking San Diego State University with the larger San Diego community. The WRC provides support to students facing gender-based oppression by creating an environment that fosters healing, intersectional feminist activism, and enhancement to students' academic, personal, and professional success.
Academic and Professional Success
Community Connections and Relationships
Identity Exploration
Leadership Development
Social Justice
The Women's Resource Center at San Diego State was established in 1974 by a coalition of womxn's organizations on campus. Intended to serve as a link between the campus and the larger San Diego community, the Center offered a variety of programs and services for womxn students, including lectures, films, and workshops on topics such as career building, nutrition, entrepreneurship, and family issues. It also served as a resource and referral center, connecting womxn students with health clinics, support organizations, help centers, bookstores, legal services, and cultural programs. Informal peer counseling and referral counseling was available for students in need on a regularly scheduled basis. The Center maintained a small library of materials written by and for womxn, as well as consulting files of pamphlets, brochures, and flyers from a variety of organizations for womxn. Funded by the Associated Students, the Center had a small paid staff, as well as interns and volunteers. In addition to a film festival for womxn, the Center ran an annual Womxn's Health Fair and Take Back the Night events, and coordinated a standing Rape Task Force on campus.
After a period of dormancy, the Center was reinvigorated and became the Andrea O'Donnell Womxn's Outreach Association (WOA) in honor of a Women's Studies major and Center student leader who was murdered by her boyfriend in 1995.
In July of 2014, a state audit found that SDSU faculty and staff were not properly trained to address sexual violence. Shortly thereafter, several high profile sexual violence cases took place on and near the SDSU campus. In response to this, WOA coordinated a march in protest of intimate partner violence. During the march, students walked down "fraternity row," where a fraternity acted inappropriately and disrespectfully toward the marchers. As a result of these incidents, "Concerned Students of SDSU Members" presented a list of demands that included the opening of a Women's Resource Center, and providing ongoing support, funding, and staffing to sexual violence programs. In 2015, the WRC opened and was temporarily housed in the Center for Intercultural Relations. In February of 2015, the WRC had its official grand opening!
Today, we are thrilled to honor the legacy of the WRC, and the students who worked hard to create a campus where womxn and marginalized folks could thrive.

Meet Our Staff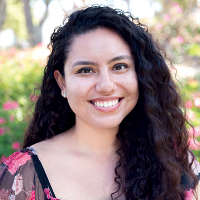 Elzbeth Islas, M.A.
Director
She/Her/Ella
[email protected]
Elzbeth grew up in both Tijuana, Mexico, and Chula Vista, California. She received a Bachelor's in Ethnic Studies from UC San Diego, and a Master's in Postsecondary Educational Leadership with a Specialization in Student Affairs from SDSU. Elzbeth began working at the WRC in 2017, and is honored to continue being a part of such an empowering, loving, and resilient space. She is most passionate about intersectionality (particularly as it pertains to race and ethnicity), mental health, body politics, and feminist mentorship. Audre Lorde, bell hooks, Gloria Anzaldua, and Gloria Lucas are some of her feminist inspirations. Things that bring Elzbeth joy are talking about hamsters, reading inspirational quotes, and being a couch potato!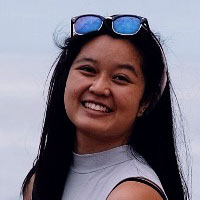 Celine Jusuf
Coordinator
Any Pronouns
[email protected]
Celine is a queer enby of the Southeast Asian diaspora with a background working in culturally-sensitive gender-based violence prevention, supporting students' intersectional social justice development, and studying in social psychology. She is passionate about practicing transformative justice and loving other humans, nudging practices towards decolonization and expanding our capacities for practicing love, building community, and living anti-oppressive lives. They fiercely believe that others, community, love, and relationships we hold and build are the meaning of this life, and that their purpose at this time is to cocreate realities which are loving and caring for the hearts of others and those younger than us and yet to come.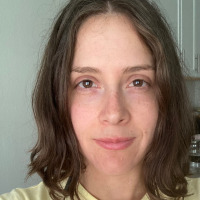 Dr. Jessica Fairuza Sadr
Feminist Faculty Scholar
They/She/Her/Hers
[email protected]
Dr. Jessica Fairuza Sadr is a queer Iranian-American (Azeri Turk) liberatory educator and radical scholar with a steadfast belief in the transformative power of community learning and unlearning. An alum of SDSU (Sociology BA, Women's Studies MA), Dr. Sadr earned a PhD in Multicultural Women's & Gender Studies and an MA in Sociology from Texas Woman's University where she researched and wrote about Chicana lesbian feminist Gloria E. Anzaldúa's post-oppositional politics of change. Having served as a course instructor, academic advisor, and feminist mentor in North Carolina, Texas, and California, Dr. Sadr has worked-in-relation with diverse student populations toward their holistic personal and professional development since 2010. Dr. Sadr loves dogs, the ocean, and Pre-Revolution Psychedelic Rock from Iran.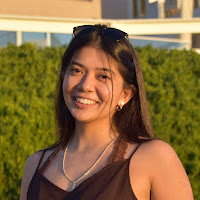 Angelyne Loiselle
Feminist Peer Educator:
Fellows Lead
She/Her/Hers
Angelyne is a fourth-year Psychology major with minors in Cultural Proficiency and Women's Studies from Pearl City, Hawaii. Some of Angelyne's passions include increasing sex education and positivity, deconstructing diet culture, and ending gender-based violence. During her time at the WRC, she hopes to create safe spaces for people to share their stories and experiences. After graduation, she plans to attend grad school to obtain her Masters in Social Work.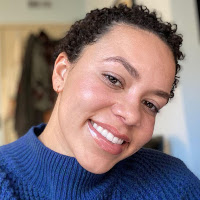 Carly DaCosta
Feminist Peer Educator: Programming Lead
She/Her/Hers
Carly is a graduating senior at SDSU, majoring in Interdisciplinary Studies with disciplines in Biology, Public Health, and Women's Studies. After obtaining her Bachelor's degree, she plans to attend medical school and become a Gynecologist. She hopes to use her education and platform to contribute to research and policy-making involving sexual health and reproductive healthcare. Her hobbies include hiking, swimming at the beach, eating brunch, and drinking coffee. Her favorite fruits are mangoes and tomatoes.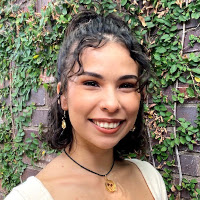 Vivianna Estrada
Feminist Peer Educator: Social Media Lead
They/She/Her/Hers
Vivianna is a fourth-year Mexican-American student majoring in Public Health. She is passionate about addressing the social determinants of health through health promotion and education. Vivianna strives to work primarily with women and the LGBTQ+ community and hopes to focus her efforts in reproductive, sexual, and maternal health. In their free time they enjoy tending to their vegetable garden, baking new recipes, roller skating and creating art through various mediums.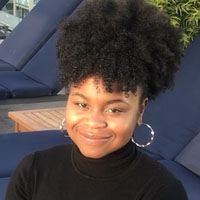 Traviana M. Kazee
Graduate Assistant: Pregnant and Parenting Student Initiative Lead
Sher/Her/Hers
Traviana is a 2nd year graduate student in the School Psychology program here at SDSU. She received her B.A in Psychology from SDSU. She labels herself as a "music connoisseur" so feel free to share what's on your playlists. She believes education is the most powerful tool to be used when creating safe spaces in the world. When we acknowledge and understand the intersectionalities of all humans, we can fully be the change we seek.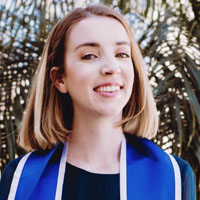 Shannon Gallacher
Graduate Assistant: Women and Gender Equity Lead
She/Her/Hers
Shannon is a life-long San Diego resident and second year Women's Studies graduate student. In 2019, she received her Bachelor's degree Magna Cum Laude from the California State University San Marcos in Women's, Gender, and Sexuality studies. Shannon hopes to inspire, educate, and learn from her fellow students and community members on topics concerning us all. A dedicated Disney fan and self-proclaimed "ambivert", Shannon enjoys watching movies, attending concerts, writing, and spending time with family.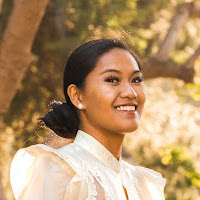 Justine Banal
Graduate Assistant: Brave Project Lead
They/She/Her/Hers
Justine is a first-year graduate student in SDSU's Postsecondary Educational Leadership, Specialization in Student Affairs program. After earning two associates degrees at Fullerton College, Justine transferred to UCLA where she earned her B.A. in Asian American Studies. She is coming to SDSU with four years of student affairs experience working in residential life and planning and facilitating diversity-oriented social justice programming for community college students. As an artist and performer for over a decade, Justine uses her creativity to catalyze progressive change on campus and in her community.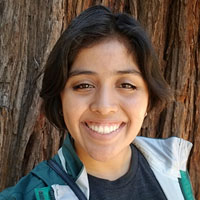 Hannah Marquez
Women and Gender Equity Mentor
She/Her/Hers
Hannah is a fourth year History Major, with an Interdisciplinary Studies minor in the Honors College. She takes pride in her hometown, San Diego, just like she takes pride in her Mexican roots. As a Chicana, Hannah is determined to help other first-generation Americans find a sense of belonging. In the future, Hannah aspires to work in Balboa Park's museums. Everyone's history deserves to be told, and she will make these educational institutions more accessible and intersectional. Hannah is also a passionate defender of libraries, food banks, and free tutoring programs. For fun, Hannah loves to read sci-fi novels, watch anime, and go hiking with her dog.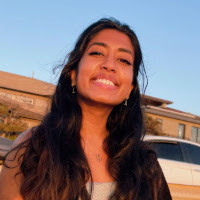 Heera Sankar
Women and Gender Equity Mentor
She/Her/Hers
Heera is a third-year Health Communications major with a minor in Sociology. This is also her third year working with the WRC, having previously been a volunteer then a fellow. She is extremely passionate about sex positivity, reproductive justice, and deconstructing the colonial lens in present-day society. As a first-generation Indian American, she ardently educates people about her culture. Heera's free time is spent cooking and experimenting with new recipes in the kitchen, exploring San Diego, and watching cat videos.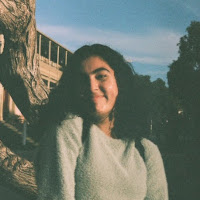 Hennah Atebar
Women and Gender Equity Mentor
She/Her/Hers
Hennah is a 3rd year Psychology and Sociology double major. She has been passionate about social justice since her early exposure to injustice in middle school, and has been involved in different social justice communities since. Their main focuses currently include class struggles and anti-imperialism. They love laughter, friendship, their family, and picnics.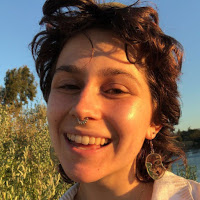 Katie Nash
Women and Gender Equity Mentor
She/Her/Hers
Katie is a fourth-year Political Science student who is minoring in French and Sustainability. She has worked as an Academic Mentor and is currently working as a Desk Assistant in the on-campus residence halls. She aims to give back throughout the course of her life, especially in career options including teaching and becoming a therapist specializing in Dialectical Behavioral Therapy. She spends her free time reading, writing letters, attending festivals, hiking, and cooking for friends.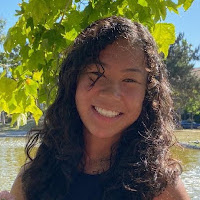 Kitiara Cox
Women and Gender Equity Mentor
She/Her/Hers
Kitiara is a second-year Health Communication major with a minor in Public Health from San Diego. She was previously in WAGE and was also a WRC Fellow last semester. Some of Kitiara's passions include reproductive justice, racial justice, deconstructing gender stereotypes, and applying an intersectional lens to feminism. She hopes to be working in the healthcare field helping break down health disparity barriers. During her free time, she loves eating at new restaurants and shopping.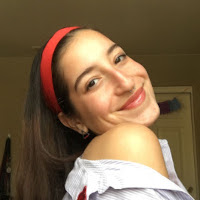 Lauren Salaz
Women and Gender Equity Mentor
She/Her/Hers
Lauren is a third year studying Comparative International Studies, minoring in Spanish. She hopes to utilize her education in any way that continues her political and social activism. Lauren is a strong intersectional feminist and some of her social passions include critical race education, Latinx immigration, and creating an open, accepting, and empowering environment for minorities. She's an aquarius; meaning she is an intelligent, unemotional humanitarian. Her favorite food is Thai and begs that if anyone knows any good San Diego spots, you take her immediately!
Meet Our Fellows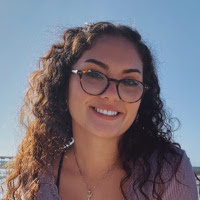 Daniela Narvaez
She/Her/Hers/Ella
Daniela was born in Guatemala and moved to Los Angeles where she grew up and moved later to Houston, Texas. She is studying International Security and Conflict Resolution and Spanish. She hopes to use her passion in social justice and intersectionality to get young women involved in politics. By pursuing her career, she hopes to bring security to underrepresented immigrants. Daniela loves going to the beach and taking care of her many plants at home!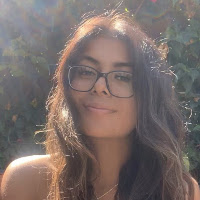 Jess Chappelear
She/Her/Hers
Jess is a graduating senior at SDSU majoring in Psychology, minoring in Philosophy, and minoring in Counseling/Social Change. After graduation, she plans on working in crisis intervention and earning her doctorate in Clinical Psychology. Jess possesses a keen empathetic outlook and genuine compassion for others. She is passionate about using the social constructionist lens to challenge hegemonic discourses, binaries, the status quo, and the patriarchy. She has worked with APLA Health, Didi Hirsch, and her local Rotary to advocate for mental health awareness, trans rights, reproductive rights, and intersectional feminism.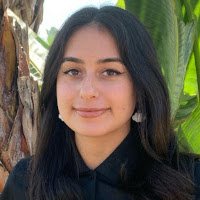 Kenia Valdez
She/Her/Hers
Kenia is a fourth year Psychology major and Counseling and Social Change minor. She plans on going to graduate school and becoming a victim advocate. Some of her feminist passions include reproductive rights, supporting survivors, immigrant rights and LGBTQ+ rights. She really enjoys being an active member of the Latinx and queer community on campus. Her hobbies include reading, watching horror movies and anime, journaling and taking care of her plants.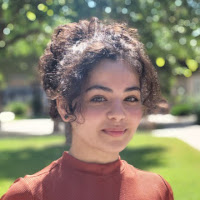 Sama Mikhail
She/Her/Hers
Sama is a second-year Microbiology major from Iraq. She is currently involved in research as an undergraduate research student in the Shikuma Lab, studying marine bacteria. Sama is enthusiastic about being a WRC Fellow and hopes to create a supportive community on campus with her peers. She is passionate about gender equality, cultural awareness, and social justice. She also loves to play video games, study art history, and visit cultural and historical museums.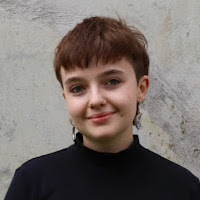 Shea O'Donnell
They/She/Her/Hers
Shea is a 19-year-old senior Psychology major and Women's Studies minor from Everett, WA. She plans on attending graduate school after SDSU to become a clinical forensic psychologist to treat victims of violent crimes. Shea is passionate about sexual violence advocacy, reproductive justice, and LGBTQIA+ rights. In their spare time, she enjoys reading, watching true crime documentaries, and listening to music.