WELCOME

Welcome to the Office for Graduate Life and Diversity. Our mission is to support all graduate students' success and promote diversity, equity, and inclusion in our graduate programs at SDSU. We offer various personal, professional, financial, and social resources to enrich your graduate experience and promote success in your graduate training. Our welcoming staff is here to help you navigate the resources available to you at SDSU. We offer programming and support designed to increase retention and decrease equity gaps for historically underrepresented and underserved students by fostering inclusion, equity, and intellectual growth for graduate students. This is your space on campus; come visit us and be a part of the graduate community at SDSU!
San Diego State University and The Office for Graduate Life and Diversity acknowledge the unique needs of our graduate student population. Learn more about the resources and services that are available to Graduate Students below.
Submit Your Campus Opportunity in Our Monthly Newsletter!
If you would like to post a campus opportunity in the Office of Graduate Life and Diversity monthly newsletter, please use the button below to submit the following information no later than the 3rd week of each month (submission will go out on the following month's newsletter).
Name of Event
Date/s
Brief Description of the event
RSVP Link (if applicable)
Image of flyer, photo, or logo in PNG or JPEG format
If you have any questions or concerns please email us at
[email protected]
*By using this form, you are agreeing to the Terms and Conditions set by the Office of Graduate Life & Diversity.
ECRT Graduate Housing Resources
This document is meant to help you in your housing situation. We encourage you to review and call any of the following that may be useful to you. While this list is expansive, we encourage you to utilize 2-1-1 for a more exhaustive list of housing resources. Connect with them at www.211sd.org
Counseling & Psychological Services
C&PS offers a wide range of services to help students obtain support for a variety of presenting concerns. These include individual counseling, couples counseling, group therapy, workshops, specialized programs, and appointments with Baxter, C&PS' therapy dog.
Graduate Student/Postdoc Opportunities
[Coming Soon] This document will contain a wealth of Graduate student/Postdoc opportunities both on and off campus.
The College of Graduate Studies
The College of Graduate Studies provides leadership and support to scholars engaged in over 100 master's, doctoral, and advanced certificate programs at San Diego State. In collaboration with faculty, staff and students across the sciences, engineering, humanities, social sciences, arts, education and business, our team strives to ensure the integrity and high quality of graduate degrees, and facilitate their timely completion.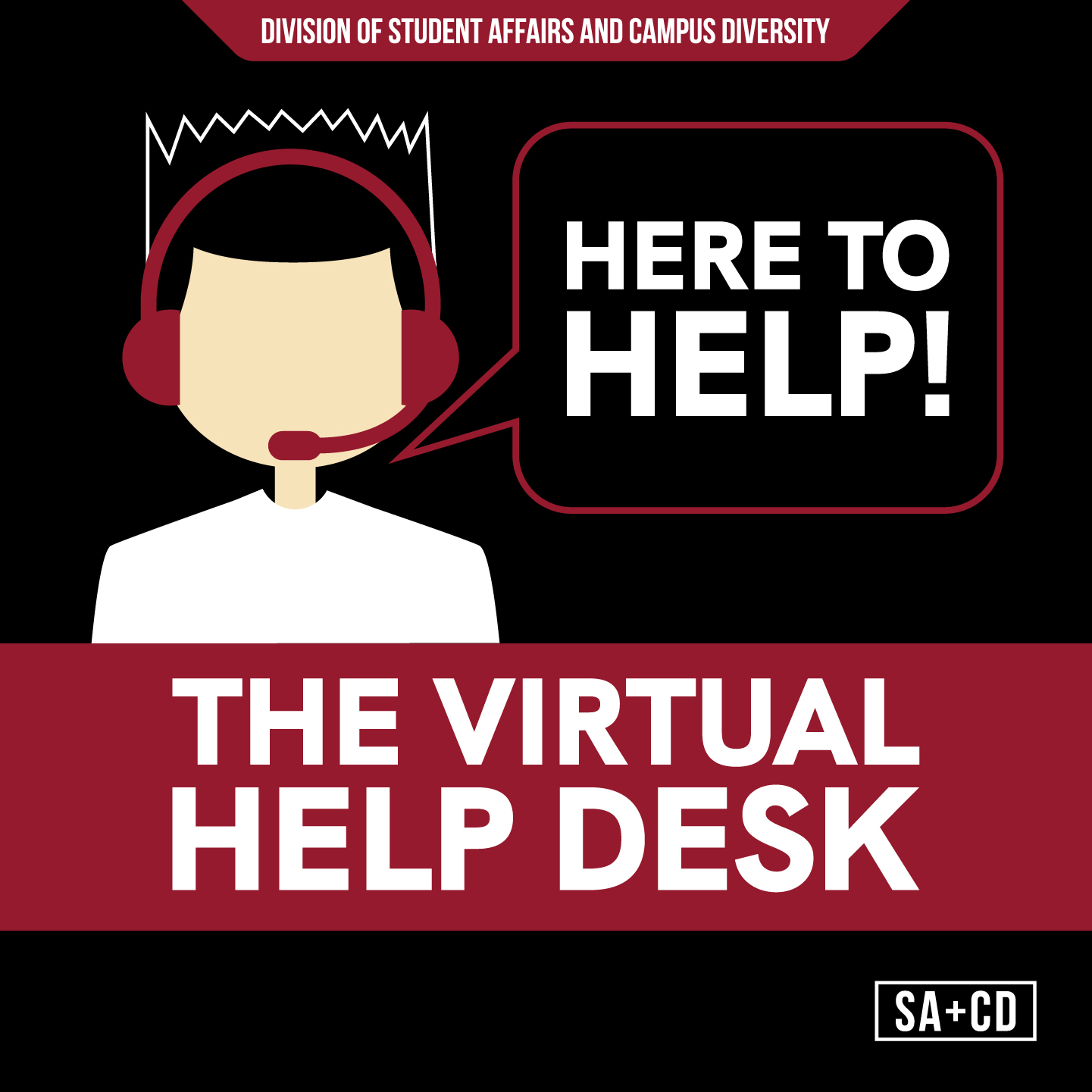 Virtual Help Hours
Monday & Wednesday:
9 a.m. - Noon and 1 - 4 p.m.
Tuesday & Thursday:
10 a.m. - 1 p.m. and 2 - 5 p.m.
Fridays:
9 a.m. - Noon
Follow Us on Social Media: